Asia is quite famous for the ancient cities, where one can find the peace, the wildness tinted in time in every alley, every roof in the old town. And a little different, somewhat boisterous and crowded than George Town of Penang Malaysia.
If you learn about tourism in Malaysia, Penang is definitely the first point mentioned and welcomed by travelers around the world for plus points. As the most famous island in Asia, Penang possesses beautiful scenery and characteristics of local traditional culture. It is located in the west of Malaysia.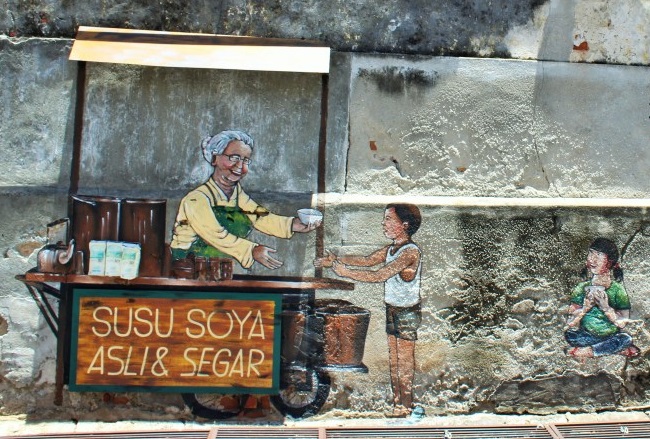 But actually, when you come to Penang, you will discover quite a lot of interesting things that the press rarely mentioned. Those are elaborately painted paintings that appear to accidentally appear in the most unexpected places to create a new – unique – and strange in George Town.
Talking about George Town again, this is an ancient city located in the northeast of Penang Island, considered as the heart of the island with many cultural and beliefs intertwined. Although today many modern buildings have reduced the ancient features of George Town, this city is still attractive to tourists coming to Penang to find new special things from simple things. The most – is the art from the dense paintings on the streets in George Town.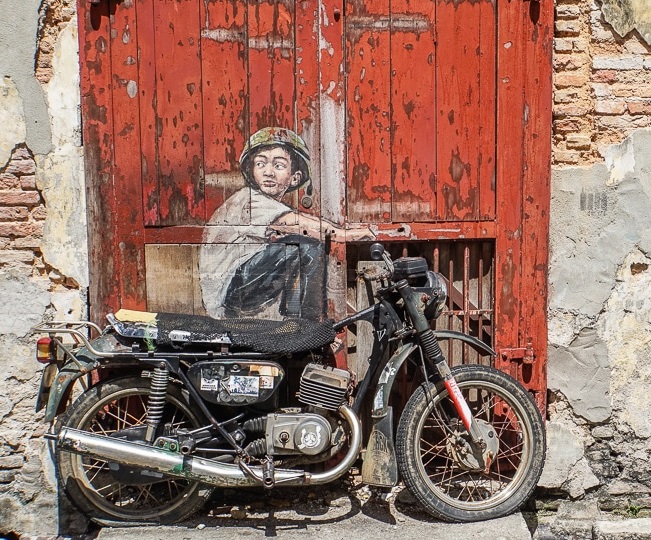 Those paintings are the work of many wall painting artists invited by the city government, then turn them into unique "specialties" that are nowhere to be found. Going to George Town, the first thing you need to do is buy a map or a smartphone capable of downloading offline maps – making it easy for you to track each art gallery display.
It sounds like a waste of time, because the murals are usually drawn in small alleys, but holding the map in your hand will make this easy and fun. George Town street art spreads across the old town, most in the west. It is easiest to wander into small alleys or scour every corner of Chinatown to admire the impressive works.
Mural is not something sublime, nor is it aimed at any new object, but focuses on the very rhythm of the Penang people, cleverly combined with simple rudimentary objects, or even on a picture.