When thinking of street art, people immediately think of walls, sheets covered with paintings, symbols that stand out. They express the personality or message of the artist. This type of art is took years to be recognized by critics. But in recent years, with the rapid and widespread development of street art, people began to see this art form everywhere and also covered in more material.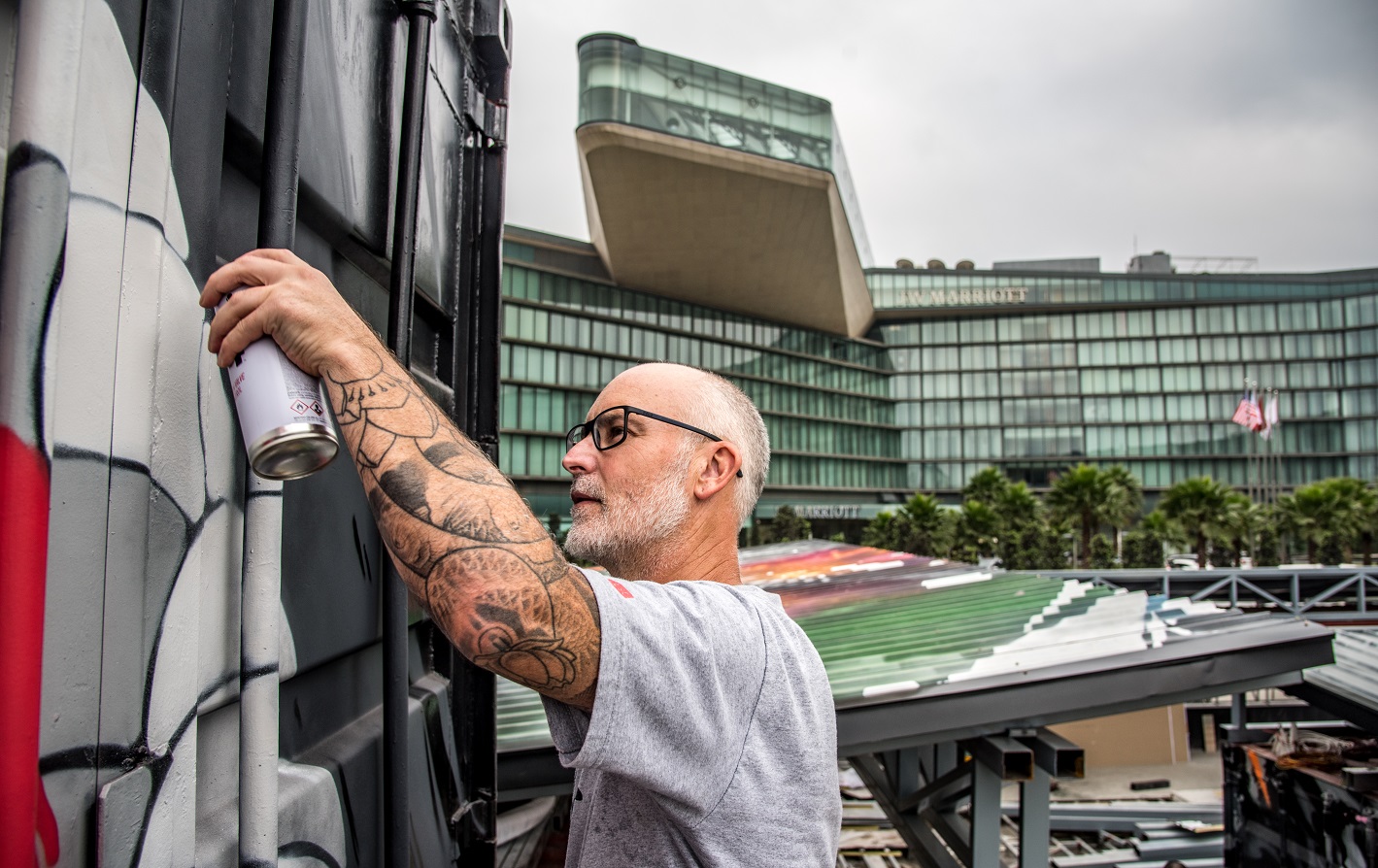 There are a lot of successful projects combining brand names with street artisans, and perhaps most remarkably in Hanoi – Vietnam is the combination of 5 star hotel JW Marriott Hanoi and well-known Australian artist. His name is Steve Cross.
Steve Cross is one of the most prominent names in street art on the world. He came to graffiti when he was 14, on the walls of Perth. With his 30 years in the profession, he has spent a great deal of his time and love creating works of art on various paper materials. They are like a diary that records hundreds of stories all over the place where you've been going, from Sydney, London, Barcelona or most recently Hanoi.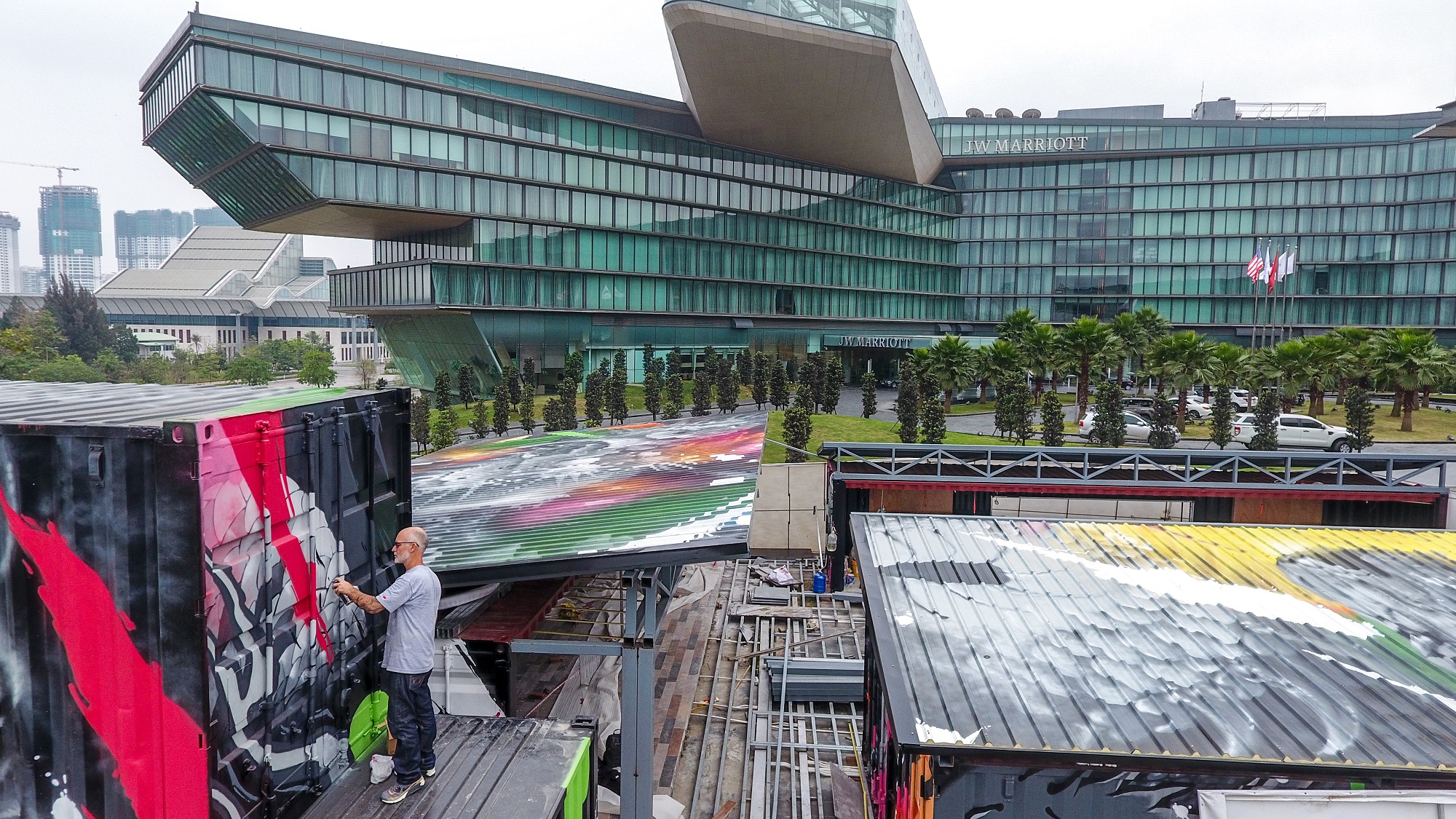 For the past five years, Steve has started with portraiture of containers for large and small restaurants as it became a popular brand in Australia. For the first time in Hanoi, Steve Cross has brought new and unique features in street art – a school that has faced many mixed reactions in Vietnam.
Steve said that he is so excited about this idea because of the uniqueness and audaciousness that not many places in the world have. Graffiti, which shows freedom, liberty, full of personal ego, and Hanoi is the capital of thousand years of civilization. It has made the contrast interesting and new.
This is also one of the difficult challenges in the artistic career of Steve Cross. He has been drawing continuously for 29 days without a break, with heavy rain and heavy rain. But when we finally saw the overall result, Steve felt very satisfied and satisfied.